This post is not about kids, but it's about my own personal goals, but still thought I would share since we are our children's mirrors……
I have been wanting to eat healthier for a while. I kept saying due to my schedule, I just didn't have time to be prepared enough to eat right. I also have about 30 pounds I would like to lose, after having my 2nd child, I just haven't really lost the weight even though she is 4 years old 🙂
Here is where I was at only 3 weeks ago-
* I was drinking a latte type drink in the morning, every morning. Even though I was working out at 5am, my body still need the jolt of caffeine, or so I thought……
* I was eating McDonalds, and not even the stuff that is good for you at McDonalds, it was a cheeseburger and large french fries. I would eat this at least 3 or 4 times a week.
* I was eating after 7pm, whatever I wanted pretty much, just whatever I craved for.
* I was drinking wine, often, quite often 🙂
* I was drinking diet coke
I knew I needed to break my habits…..
Here is how I am finally doing it ! I am still not there yet, I have been going through a raw food cleanse for the past 2 1/2 weeks with the The Nutrition Mom. The first week of the cleanse, I basically got rid of my bad habits, but was still eating whatever I wanted. So stopped Mcdonalds, stopped coffee, stopped eating after 7pm, stopped drinking wine (this is temporary:), and no more soda. I was still eating so I wasn't as sad that I was missing out on my bad habits. The only healthy food choice I added was a green smoothie, other than that I still ate as I wished. Since I didn't feel like I was failing at my food, I was able to successfully kick all of my bad habits.
The 2nd week I went completely to raw food. I never did anything like that before, but I really enjoyed the process, and my taste buds started changing, so even started liking the food.
This week-the final week of the cleanse, I am starting to introduce regular food back in. Still not quite sure which direction I am going in, but wanted to at least share the importance of not feeling the overpressure of doing everything perfectly. Break bad habits first !
As the cleanse ends this week, I am starting a weightloss challenge with 30 other women. Its all online, but am already feeling supported that I can finally maintain a healthy lifestyle and fit back into my clothes. So here we are the first official day of this challenge, and there is $500 on the line, which makes it even more exciting 🙂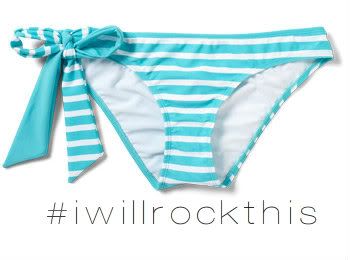 By the way, you should check out Nutrition Mom she has been a great source of inspiration for me. The cleanse has been such a great experience, not only did Stephanie (The Nutrition Mom) help me every step of the way, she got me connected with other women that were going through it as well, which really helped me stay the course.
Oh and did I mention we are our children's mirrors? Here is my 4 year old enjoying her own green smoothie. Filled with spinach, raspberries, blueberries and a banana–YUM 🙂